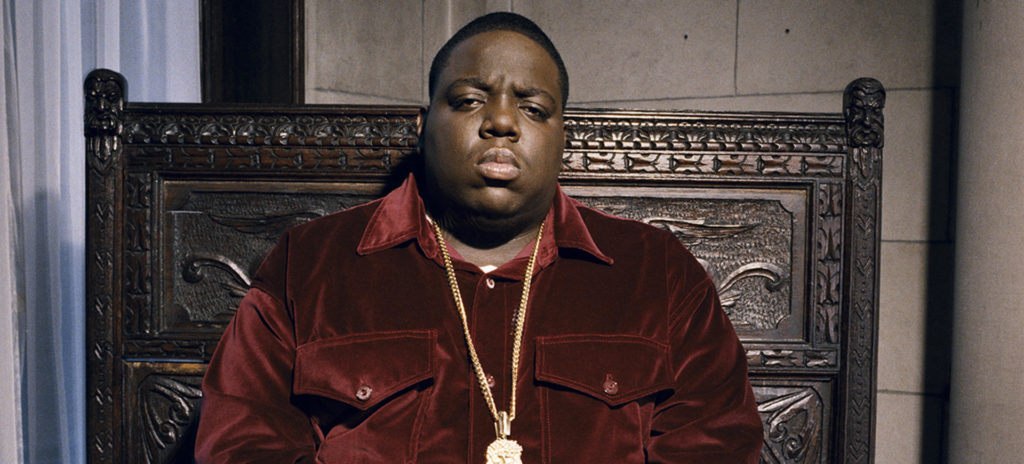 BIGGIE'S BIRTHDAY CELEBRATION
LOS ANGELES – Today, the music world celebrates the life and legacy of The Notorious B.I.G. on what would have been the iconic rappers' 49th birthday on May 21. Rhino joins the celebration for one of the world's greatest hip-hop artists as Biggie makes his debut in 4K resolution in the newly upgraded version of the "Juicy" music video. See it HERE.
Released in 1994, the original video for "Juicy" was directed by Sean "P. Diddy" Combs, who signed Biggie to Bad Boy Records in 1993. During his time at the label, The Notorious B.I.G. helped reinvent and revitalize East Coast hip-hop with the multi-platinum success and critical acclaim of his first two albums – Ready to Die (1994) and Life After Death (1997). His enormous influence still resonates today across the hip-hop landscape.
Biggie's birthday celebration is extended to social media as well. Snapchat recently introduced a new "Big Poppa" lens on May 18. For a limited time, fans can add the "Big Poppa" lens to their Snapchat posts.
Later this year, Biggie's music will be a part of Record Store Day 2021. Duets: The Final Chapter will be available on June 12 as a double-LP pressed on colored vinyl for $44.98. Limited to 10,000 copies, the set comes with a bonus 7" single. Originally released in 2005, the posthumous album features duets between Biggie and a stellar list of guest artists that includes Combs, Jay-Z, Missy Elliot and more.
In the meantime, fans can still watch Biggie: I Got A Story To Tell, a documentary about The Notorious B.I.G. that premiered on Netflix in March. The film celebrates the artist's life through rare footage and in-depth interviews with his family and closest friends. Released by The Christopher Wallace Estate, the documentary paints a compelling portrait of the man behind the microphone. It sheds new light on Biggie's journey, from his early days growing up in Brooklyn, to his time as an aspiring artist, and, finally, his breakthrough as one of the greatest rappers of all time. Biggie: I Got A Story To Tell features interviews with Combs and Voletta Wallace, mother of The Notorious B.I.G. Both are executive producers of the documentary.